Tonganoxie Municipal Court
Toganoxie holds court on the third Wednesday of the month promptly at 1:00 p.m.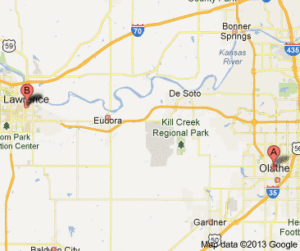 Court Information
321 South Delaware Street
Tonganoxie, KS 66086
913-845-2620
Tonganoxie Municipal Court Website



General Information
Toganoxie is located in Leavenworth County.  Court takes place at City Hall on the third Wednesday of the month at 1:00 in the afternoon.
The Prosecutor in Toganoxie will negotiate to have your ticket amended to a non-moving violation.  This is important because the non-moving violation will not be reported to the Department of Revenue thereby saving you points and possible insurance increases.
Most speeding tickets do not require a court appearance by you.
Costs
The non-moving violation fine will be between $250 and $350 depending on your speed. My charge for representation at Tonganoxie is $175.