Mission Kansas Municipal Court Speeding Ticket
This small town can give big speeding tickets.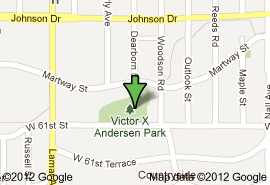 Court Information6090 WoodsonMission, KS 66202Mission Kansas Municipal Court Speeding Ticket Website
General Speeding Ticket InformationMission Kansas is located in Johnson County KS. An attorney can negotiate with the Prosecutor to keep the Mission KS ticket off your record. (This also may be accomplished by a citizen without an attorney). The ticket is usually amended to an illegal parking violation that will not appear on your driving record and will not affect your car insurance rates.CostsGenerally the fine is $250 and my fee is $200. The costs can vary based on your speed.More informationSometimes if you have been charged with a faulty equipment (broken tail-light, bad horn) and if you get it fixed, then the Mission KS court will only charge you half the original fine.From the Mission KS website: If you have been issued a summons for certain equipment violations, you are eligible to pay half of the original fine if you correct the problem and bring the vehicle to the Municipal Court before your scheduled court date. Your equipment violation must fall within one of the three categories: (1) broken or defective lighting equipment, (2) expired license tags, or (3) broken mirrors or broken windshields. A Police Officer will certify that the violation has been corrected and upon approval you will be eligible to pay half of your original fine, which must be paid at the time of vehicle inspection.
If you get a ticket and need a ticket lawyer, call me!