Aimee the Attorney – Kansas City Speeding Tickets & Traffic Tickets
Kansas City speeding tickets are a hassle. Let Aimee assist you! While she is one of many local lawyers, we dedicate the time to ensuring we can help you win your case. Select an attorney with Kansas City traffic ticket experience. Select Aimee the Attorney.
See what others are saying about Aimee The Attorney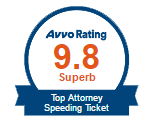 Who We Are
Aimee the Attorney's firm is focused on getting you the legal counsel you need. We have a network of quality attorneys focused on taking care of your case.
Learn More

Success Stories
Customer satisfaction and quality work – two things you will always find when you visit Aimee the Attorney. We have put in the hours to ensure your satisfaction.
Learn More

Local Courts
We've won countless cases in Kansas City, and can help you. Take a look at our local courts for more information.