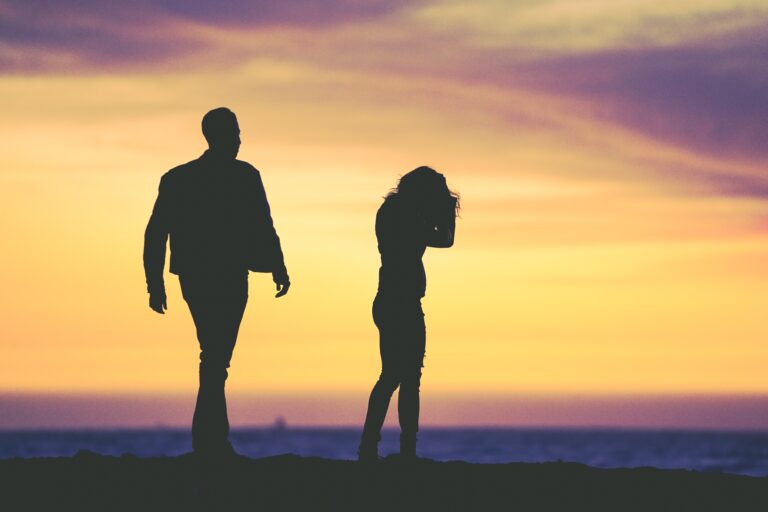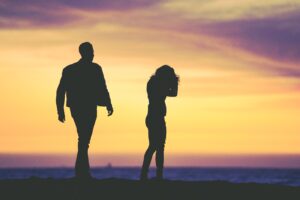 Luke and Patty live together in a little apartment in downtown Kansas City. They've been dating for three years and are going through a bit of a rough patch. Luke recently lost his job and Patty has had to work more hours so that they can afford their rent. With all of the stress going on, things have been very tense at home and the two have been getting into more arguments. One night things were particularly heated and Patty yelled in Luke's face. Luke got angry and pushed Patty away from him, but she ended up falling into the glass coffee table that broke. The glass cut Patty on the arm pretty badly and Luke freaked out. He didn't mean to hurt her that badly. Luke tried to help Patty with her cut, but she didn't want him around her. A neighbor heard all of the commotion and called the police because she was concerned. The police arrived around the time that Luke was trying to help Patty with her cut. The police took both sides of the story and called for medical services for Patty. To diffuse the situation, the police arrest Luke and take him to the station. Charges are later brought against Luke for domestic violence.
At the court's initial appearance, the judge tells Luke and his lawyer about a new class that is required for his bond. Missouri has added a new domestic violence law that is meant to be an early intervention. Luke now has his case continued for 30 days so that he can complete the class. The judge does warn that if Luke doesn't have the class completed by his next court date, his bond will be revoked and a warrant will be issued for his arrest. Luke is worried because he isn't sure when he will be able to get the class done. He has had a lot of interviews set up and is afraid of the time constraints. Luckily, the judge explains that these classes are offered during the day, the evening, and even on the weekends. The judge also explains that these classes are offered online and in person. The judge also says that if Luke has any issues with the 30 days, he can ask for an extension. The best part, the classes are free to attend. These classes are very convenient to complete. 
When looking into the classes Luke finds out that they are put on by the Midwest ADP. There is a 2.5 hour curriculum that is trauma-informed. These classes are meant for the participant to get a really good understanding and address intimate partner violence. There is also the ability to be set up and engage with mental health and social services. This can help further address the issue of intimate partner violence. The process also allows the participant to speak with and get help from domestic violence advocates in case they are also victims of domestic violence. This program is a work in progress, so participants are asked to take a pre and post survey to help researchers understand the effectiveness. 
Luke is able to successfully complete his class and even set up appointments with a therapist to help him through the loss of his job and the arguments between him and Patty. Luke and Patty are able to work through everything together and are doing much better. These classes are designed to help early on in the domestic violence cycle, and they have done just that for Luke and Patty. They are better than ever and have learned how to communicate without violence.