Harrisonville Missouri Municipal Court
Gorgeous Missouri Town – I can help you here.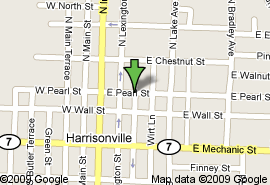 Court Information
300 E. Pearl
Harrisonville MO 64701
816-380-8903
Harrisonville Missouri Municipal Court Website
Keeping a Harrisonville Speeding Ticket Off Your Record
Harrisonville will amend speeding tickets to a Defective Equipment which is non-moving and will not be reported to the Department of Revenue.  Fines vary between $175 and $250 depending on your speed.  My fee is $150 for Harrisonville speeding tickets.
What If I Already Paid a Harrisonville Speeding Ticket & Need It Off My Record?
We can help you with that. This process is called a "Set Aside" which means we are asking the Judge to set aside your guilty plea (you pled guilty when you paid the ticket). I can then negotiate with the Prosecutor to amend the ticket to a Defective Equipment. The Court then sends the updated information to the Department of Revenue and they take the points off your record.
General Harrisonville Information
Harrisonville was found in 1837, and was named for Congressman Albert G. Harrison. The area suffered greatly during the American Civil War, though Harrisonville was one of the few places exempted in Union General Thomas Ewing's notorious General Order No. 11 (1863), which ordered the depopulation of four entire Missouri counties.[4]
The glass ceiling is alive and well in Harrisonville where males had a median income of $31,931 versus $22,416 for females.  Woo.