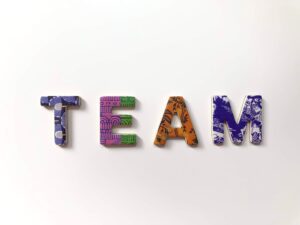 October 7, 2022
Associate Attorney Job Listing, Missouri Attorney Wanted
Aimee the Attorney and KC Dot Lawyer, is seeking a Missouri attorney to join our team. While the firm has primarily focused on municipal court defense, we are expanding into estate planning and elder law. You must be someone who wants to help people and have empathy. Many times our clients need help – not judgment. You will be helping people in court, on the phone, online, and in person. Attention to detail is extremely important in this position. 
What will you be doing?
Appear in court on behalf of our traffic and criminal clients. 

Meet with our clients to analyze their cases, update their situation, and prepare them for a hearing.

Meet clients for estate planning and elder law intake.

Draft and prepare death and disability documents (ie: trusts, wills, power of attorneys).

Meet with members of our production team to delegate work and update and move cases.

Meet with our sales team to produce marketing materials to update social media, website, and internet presence.
What will we do for you?
Build your brand/attorney identity. 

Teach you all facets of firm ownership, including branding, marketing, finances, lead management, production of legal services, and client loyalty.

Introduce you to the Kansas City legal community both virtually and in-person. Teach you all the courts and legal institutions that are in the Kansas City area. 

Help you set goals for production, advancement in the firm, and how to manage your day-to-day work.

Assist with Kansas Bar acceptance. 
Compensation, Work Environment, Time Off
Compensation begins at $55,000/year and is negotiable with previous or comparable experience.

13 Paid Holidays plus Christmas to New Year's the office is closed. 

Seven days PTO, two added for each year of service up to 20 days.

Health insurance stipend

We are a remote team, but you must be in the Kansas City metro area. 

Computer and other office supplies provided
Click the link to the job application. The application takes 10-15 minutes and will require a PDF of your resume. We are excited to meet you.