Riverside Municipal Court
Riverside – they will fix your ticket!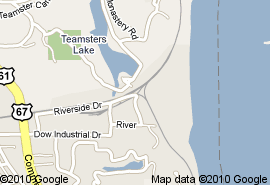 Court Information
2950 N.W. Vivon Rd.
Riverside, MO 64150
816-741-1212
Riverside Municipal Court Website
Court Information
Riverside generally holds court on Wednesday evenings at Riverside Municipal Court.  Court begins at 7:00 p.m.
Speeding Ticket Information
The Riverside Prosecutor is friendly and will amend speeding tickets.  The fines vary from $200 to $300 depending on your speed and whether you were in a construction zone.  Most times, you will not have to appear in Court.
General Riverside Information
In 2001, the city of Riverside celebrated its 50th anniversary. Incorporated June 21, 1951, Riverside is formally one of the area's youngest communities. Although a growing industrial park, riverboat casino and high school swell Riverside's daytime population to nearly 10,000, Riverside residents actually number closer to 3,000.
Early Riverside played a key role in some of the metropolitan area's most unusual history. Until the 1930s, Riverside was a main stop on one of the nation's longest electric train routes, the 79-mile Interurban ran from North Kansas City to St. Joseph.
Riverside takes its name from several "river side" businesses, including the Riverside Park, a genteel horse race venue that was built and operated by Kansas City's infamous Tom Pendergast. Ironically, betting and tax problems contributed to the end of "Boss Tom's" career.