Lake Lotawana Municipal Court
You come for fun, you end up with a ticket. Lake Lotawana has multiple speed traps but the Prosecutor is fair.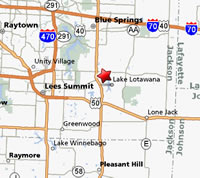 Court Information
100 Lake Lotawana Rd.
Lake Lotawana MO 64086
(816) 578.4215
Lake Lotawana Municipal Court Website
General Information:
Lake Lotowana takes advantage of it's unique location and geography to ensnare many traffic violators. Many people traveling to the Lake in the summer find the speed limits change rapidly and enforcement is severe.
Fortunately, the Prosecutor in Lake Lotawana will amend speeding tickets to defective equipments. A defective equipment is a non-moving violation which means it will not be reported on your driving record – thereby not affecting your points status or your insurance rates. Most speeding tickets do not require a court appearance unless you were caught going over twenty-five miles over the speed limit.
Costs:
A defective equipment will cost you between $175.00 and $250.00. My charge for Lake Lotawana is $135 per ticket. You will be able to pay in cash or through paypal. Visit the About Us page for more on our process.
Court Schedule:
Lake Lotawana has court on Wednesday afternoons and evenings.
General Lake Lotawana Information:
The City of Lake Lotawana, Missouri, was incorporated into a fourth-class city Monday, November 24, 1958. A mayor, six aldermen, and a city collector are elected by the people. The City provides police protection, maintains the municipal sewer system and has the right to issue city licenses and collect taxes.
Lake Lotawana is home to around 1800 people but that number swells in the summer months as folks come to enjoy themselves in the cool lake. A bonus fact: According to our research there were no registered sex offenders living in this city in early 2007.