Gladstone Speeding Ticket
Gladstone Municipal Court is located at the City Hall and speeding ticket situations are easy for my clients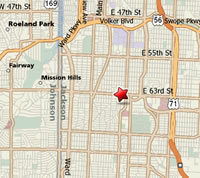 Court Information
7010 N. Holmes
Gladstone MO 64118
(816) 436.2200
Gladstone Speeding Ticket Website
Gladstone Speeding Ticket? We Can Keep It Off Your Record.
Attorney Aimee Gromowsky will negotiate a deal with the Prosecutor to amend the ticket to a "Defective Equipment." A Defective Equipment is a non-moving violation and will not appear on you record. Your insurance will not go up because of the ticket.
I charge $200 for my attorney fee and the fine will be between $227 and $327 depending on the speed.
Have You Paid a Gladstone Speeding Ticket and Now Want to Get It Off Your Record

You may be in a situation where your insurance rates have been raised or you are in danger of having your license suspended due to points. If you paid a ticket in Gladstone and need to get it off your record, Truman Tickets can help.
This process is called a "Set Aside" which means we are asking the Gladstone Judge to set aside your guilty plea (you pled guilty when you paid the ticket). I can then negotiate with the Prosecutor to amend the ticket to a Defective Equipment. The Court then sends the updated information to the Department of Revenue and they take the points off your record. I charge a flat fee of $600.00. This includes the fine and my fee
Court Schedule:
Court is scheduled in Gladstone on Wednesdays and Saturdays. You may not have to appear depending on your ticket.
General Gladstone Information:
The City of Gladstone, Missouri, is a third class City incorporated in 1952. Gladstone is the largest city in population in Clay County and covers a nine square mile area and lies North of the river within the Kansas City, Missouri, Metroplex area.
The City of Gladstone is committed to quality and orderly growth. Fire and police protection are modern and comprehensive, yet tax rates are low. The City of Gladstone is served by the North Kansas City School District, AAA rated, receiving Blue Ribbon Honors from Expansion Management magazine.