Cass County Speeding Ticket Circuit Court Information
Cass County is one of the fatest growing counties in Missouri.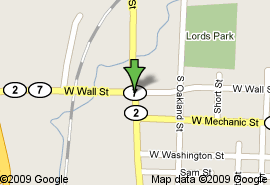 Court Information
2501 W. Wall St.
Harrisonville MO 64701
816-380-8227
Cass County Circuit Court Website
Court and Speeding Ticket Information
Cass County handles tickets issued by the Missouri Highway Patrol in Cass County.
Your ticket indicates that fines will be handled by the Fine Collection Center or FCC.  An example of a Missouri Highway Patrol ticket can be found by following this link.
Most speeding tickets do not require a court appearance unless you were caught going over twenty-five miles over the speed limit.
Why Hire a Lawyer for your Cass County Speeding Ticket: There's a lot of reasons – a big one is your insurance will go up. Click here is all the information you need to know.
Costs:
The Prosecutor in Cass County will amend your ticket (aka "fix it") for a fines between $149 to $250 depending on your speed.   My fee is $150 for Cass County.  Truman Tickets accepts checks, cash or credit cards for payment and all payment is expected upfront.
Court Schedule
Court dates vary in Cass County with traffic court usually falling on a Tuesday morning.  In most cases, you will not need to appear in Court.
General Cass County History
Cass County is named after Lewis Cass, U.S. Senator from Missouri.  Originally called Van Buren County in 1835, Cass changed its name to Cass in 1849
Harrisonville is the County seat.  "Democrat" was strongly urged as a name for the new town but was finally rejected.  Instead, the town was named after Albert G. Harrison, a U.S. representative from Missouri.
Harrisonville eventually was served by railroad lines presently known as the Missouri Pacific and the Frisco.  Railroad construction was responsible for the notorious "Gunn City Massacre", the background of which began in 1857.  Cass County approved a large stock subscription for the Pacific Railroad Company.  This corporation later surrendered the bonds to the new Saint Louis and Santa Fe Railorad, and then later assigned to Land Grant Railorad and Construction Company of New York.  Citiznes of Cass County sought by injunction to prevent the funding of these bonds, but by legal maneuvering and collusion, a new set of bonds was issued secretly.  Three men, who helped to perpetrate this swindle, including the county attorney and a judge  of the county court, were shot on April 24, 1872 while on board a Katy railroad spur.