If you have received a Berkeley Missouri speeding ticket, this St. Louis suburb will deal.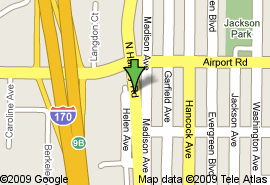 Court Information
6140 N. Hanley Rd.
Berkeley MO 63134
314-524-3313
General Information:
Why Hire a Lawyer for your Berkeley Missouri Speeding Ticket: There's a lot of reasons – a big one is your insurance will go up. Click here is all the information you need to know.
Berkeley Municipal Court will amend speeding ticket to Defective Equipment for fines between $200 and $300.  My fee for Berkeley is $140.00.
Berkeley Missouri is a "planned progressive community" as advertised on the city's official website.  Berkeley is an inner-ring suburb of St. Louis, located in St. Louis County, Missouri, United States. The population was 10,063 at the 2000 census. Portions of Lambert-St. Louis International Airport is within the city limits. Boeing Integrated Defense Systems is headquartered in Berkeley. Prior to its dissolution McDonnell Douglas was headquartered in the same complex in Berkeley, Boeing chose to locate the defense systems offices in the St. Louis area because of the metropolitan area's central location, the role of the space and aircraft programs of the former McDonnell Douglas location, and bipartisan support from area politicians. At the site Boeing maintains the James S. McDonnell Prologue Room, containing a museum exhibition of Boeing memorabilia.