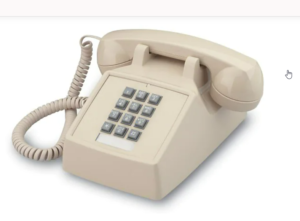 July 2022
Client Intake Specialist Job Summary
Our small and growing law practice is seeking a full-time legal intake specialist to join our team! You'll survey prospective clients and empathize with them on the details of their cases, manage new client onboarding and data entry, and help Aimee book and manage appointments. We'll provide the training and resources to help you flourish in your role on a tight-knit, supportive, and passionate legal team. If you have prior customer service experience, great communication skills, and a passion for helping others, apply today!
Location
Kansas City MO, Work From Home
Legal Intake Specialist Responsibilities
Screen potential clients via phone, chat, text, email and carrier pigeon.
Give quotes and referrals to potential clients.
Be empathetic and kind to potential clients who find themselves in a challenging situation.
Set appointments for potential clients that meet our criteria to keep our lawyers' schedules organized and grow our caseload
Supervise new client onboarding and current client files through data entry and paperwork collection to ensure our cases are managed efficiently
Create a database of Frequently Asked Questions.
Perform miscellaneous clerical tasks as needed, including transcription, research, spreadsheet management, and email writing to ensure operational efficiency
Legal Intake Specialist Qualifications
Must be able to be diverted from a task & then get back on task.
Previous customer service or sales experience preferred.
Possesses outstanding communication skills and a sense of empathy.
CRM and case management software experience is a plus.
Proficiency with Google Workspace including docs, sheets and other google products.
Solid data entry, spreadsheet management, and computer skills.
Previous legal experience is a plus.
Salary & Benefits
Salary, $32,000 to $41,000 depending on experience
13 Paid Holidays
One week vacation, one week sick with an annual increase
Time Off as Needed
Health insurance stipend.
Are You Interested?
Click the link to the job application. The application takes 10-15 minutes and will require a PDF of your resume and a typing test. https://aimeegromowsky.continual.ly/client-intake-specialist