Holt County Missouri
Holt County – as close to Nebraska as I care to go.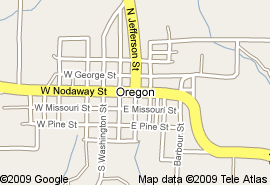 Court Information
102 W. Nodway
Oregon MO 64473
660-446-3301
Holt County Missouri Website
General Information:
Generally, Holt County will amend your ticket to a Defective Equipment for a fine of $209 to $309.  My fee for Holt County is $125.
Football Hall of Famer, Roger Wehrli, was born in Holt County.  Two awesome places to visit in Holt County include the Squaw Creek National Wildlife Refuge and Big Lake State Park.   As of the census[2] of 2000, there were 5,351 people, 2,237 households, and 1,503 families residing in the county.
Nothing too fancy about the name, the county was named for David R. Holt, state legislator.